HK Smart Dragon Co., Ltd ( Smart Dragon ), is a modern enterprise established in 2002, which integrates R&D design and manufacturing in-house with 16 years experience. Company China headquarters in Guangzhou, has qualified for United Nations nominated supplier in 2015.
Smart Dragon has applied for and awarded a number of national patents through continuous innovation and independent R&D. It has branches and offices at home and oversea. Smart Dragon's brands and subsidiary company include SMART DRAGON BALLOT EXPERT, CARDEALER-DIRECT, SWIFT PACKAGING SOLUTIONS, SMART DRAGON PLASTIC PRODUCS, GUAGNZHOU KARUIPAI AUTO ACCESSORIES CO., LTD, GUANGZHOU SMART DRAGON CO., LTD, SMART DRAGON.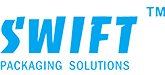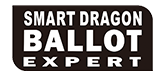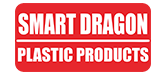 Business scopes:
Election supplies: As the largest suppliers of election supplies in China, we work closely with multiple national electoral commission in the world, committing to make important contributions to regional and global peace, and establish independent countries of freedom, equality and unity for the world's people.
Automotive post-sales supplies: Smart Dragon is the first manufacturing and sales enterprise to introduce the concept of 4S Store Auto After Service Supplies in China. We have become nominated suppliers of luxury car brands such as BMW, and Porsche.
Packaging supplies: At present, we are one of the most complete enterprises in combining high-end packaging of paper boxes, plastic bags, labels and tags and maintain close cooperation relation with Euramerican high-end underwear brands.
Plastic product supplies: As one of the broadest scope enterprise involving in plastic products in China currently.
Company Culture
Operation Principle: To pursue both material and spiritual happiness of all employees, to provide the best products and service for customers, to contribute to the sustainable development of society and nature.
Company vision: To become the enterprise with happiness, recognized by employees, customers and community.
Our values: Respect the divine and Love People. The unity of Inner knowledge and action.